Bounce Media Group unveils Bounce Boat Summer 2013 

Bounce Boat is back, and it's bigger than ever. This time, New York City's Premiere Dance Cruise sets sail on the new Hornblower Infinity, placing the magnificent Manhattan Skyline as the backdrop to your best night of the year. Equipped with a state-of-the-art sound system, a fully sound-integrated LED light system, and full facilities on all three floors and the sky-deck, the new setting will blow you away.

Three official stages: featuring acts by Tim Mason of Size Records, tech-house favorite Miss Jennifer, as well Alexander Technique, AEaR, BeatBros, AsRosa, Static Bass, Benjamin Noise, Sweekuh, and performances by The Dream Lab.When: Friday May 3rd, Bounce Boat will host 1,000 guests, all 21+.
Where: Hornblower Infinity. 353 West Street New York, NY
In support of: Dance4life by donating a portion of all proceeds to the charity, working with young people toward a world without AIDS.
Recently signed to Skrillex's well known OWSLA label, The M Machine has not stuck to one genre by any means necessary, if you can even fit them into a genre. This multi genre trios new release titled "The Palace" features the soothing vocals of Blake Hazard and ambient dubstep sounds that they uniquely captivate. The drop features a new original sounding approach to dubstep with many chops and drops in sound, that bring the beat back even harder upon return. Enjoy!
After hearing Flaxo's bootleg to the popular hip hop track "Swimming Pools (Drank)" I instantly knew he was a skilled producer that can cover a wide variety of styles, but has made one of his own. This ambient Trap track emphasizes Rihanna's beautiful vocals mixing them flawlessly with catchy synths. As the drop approaches you get hit with one of the most memorable Biggie samples in history and a bouncy, 808 filled drop with more of a big room feel that you can imagine. Take a listen and let us know what you think about this Trap movement in general.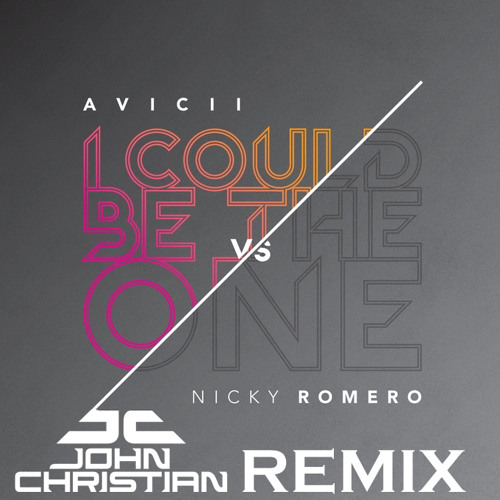 Hailing from the Netherlands, new comer in the EDM community John Christian is a name you should most definitely be looking out for in the future. This remix of Avicii and Nicky Romero's hit "I Could Be The One" emphasizes the soothing vocals perfectly while adding there own personal tweaks. This entire anthem has a big room anthem to it, from the ambient vocal build, to the hard electro pulsing drop. Everything about this remix screams perfection. Enjoy!
Now this is what I call old style house music! Nicky Romero is back at it with his release of "Still The Same Man" on Toolroom Records. This track features elements found in Romero's early work and is a breath of fresh air for people who have never heard the genius at work. Featuring a feel good vibe similar to the tech house classic "Funky Vodka", this song is sure to get major airplay. Enjoy!
Nicky Romero feat. John Christian & Nilson – Still The Same Man (Original Mix)
Once we heard of ASOT 600 coming to MSG in the spring we knew that a new ASOT anthem would be following directly in its path. Today we bring you "The Expedition", the new masterpiece from Trance gods Armin Van Buuren and Markus Shulz. The track literally brings you on an expedition as it takes you on a journey with uplifting synths, hard pulsing bass, and distinct vocal chopping. With the crazy line up that ASOT 600 is offering, we know that it is going to be an insane night with insane production value. Enjoy!
Markus Schulz, Armin van Buuren – The Expedition (A State Of Trance 600 Anthem) (Original Mix)
Theres not much that needs to be said about this remix, it speaks for itself. Being a big fan of Wiz Khalifa, any remix that comes out of his I usually try and listen to and this one I am very happy I didn't miss. Up and coming Trap star ETC! ETC! adds his unique dutch synth to the drop complimented by rolling high hats and off beat toms to add energy and flavor to the mix. Take a listen, I promise you won't regret it.

Here is the first collaboration between Brooklyn based EDM/Hip Hop Duo The Krillionaires and Boulder Trap artist WRKD. This high energy Trap/HipHop anthem is a 100% original creation. This song breaks from the norm of the trap songs that have flooded everyone's Facebook news feeds. With no lasers or Damn Son Where'd you Find This sample, MethamFetaCheese is more than that. From the high energy melodic synths, to the slick vocals, this song is a full on assault from start to finish. The Krillionaires and WRKD have  created something very unique with this production. We can only hope for more collaborations from these producers in the future. Make sure to grab your free download from WRKD or The Krillionaire's Facebook Page.
WRKD Facebook: www.facebook.com/WRKD.official
The Krillionaire's Facebook: www.facebook.com/TheKrillionaires
Kaskade has done it again. The mash up monster and EDM titan takes his #1 hit with Deadmau5, "Move For Me", and combines it with "The Legend" by Swanky Tunes, Matisse & Sadko  to create an uplifting big room banger. It is a free download on his soundcloud.
Free Download
After hearing LOUDPVCK's remix of Adventure Club's "Retro City", we instantly knew that this duo would be a huge influence in the trap movement. This new remix of Ree$e's "Molly" features catchy female vocals and various signature pitched snare rolls and toms that make LOUDPVCK so original. Using high pitched synths to compliment the flawless percussion, the duo really knows what they are doing when it comes to making great trap. Enjoy!